Annual Physicals w/ a Pediatrician in Kirkland, WA
Children's annual physicals are recommended to stay up to date with your children's health and development. Call (425) 215-1933 to schedule an

appointment

with one of our caring and experienced pediatricians at Evergreen Pediatrics.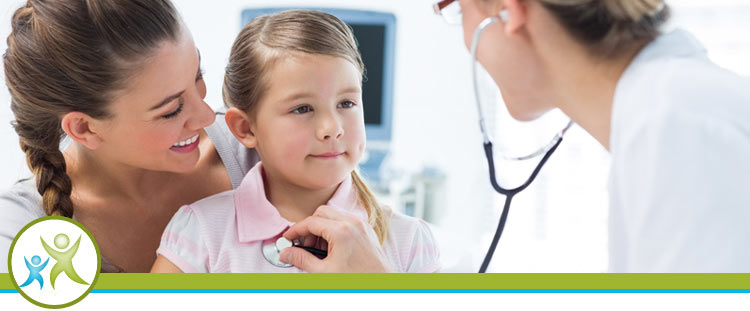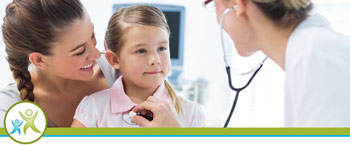 Annual physicals are important in monitoring your child's general health and development in addition to providing preventative care. Your pediatrician will work with you to ensure your child remains healthy by discussing such topics as nutrition, physical activity, routine labs and immunizations. He/she will also review your child's development with you and address any concerns including delayed milestones or school difficulties.
If your child is starting a new school, then they are likely going to need a physical before they can attend. This thorough medical examination is to ensure your child is healthy and has no underlying medical conditions the school district should know about. A physical will also check to make sure your child's vaccinations are all up to date. If this is the first time your child is being seen by one of our board-certified physicians, please bring with you their past medical records for our providers to review. There are also other times that your child will need a physical for school, including sports and field trips. You can rely on our clinic to fulfill any need for a physical your child may need!
Do kids need physicals every year?
Once your child starts school, you should at the very least get a physical for them once every two years. However, bringing them in for an annual physical only helps our doctors ensure they are maintaining healthy development. These physicals will catch any developmental problems early so they can be corrected. Our doctors will screen a variety of things like their attention span, motor skills, and skeletal development. These physicals will also be the time where your child will receive any new vaccinations.
Does my child need a physical for school?
In most cases, a physical is needed to attend school. Our doctor will make sure all of your child's vaccinations are up to date and screen for any conditions that could put their health in danger. The school will want to know about these conditions as well as any allergies so they can safely educate your child.
How long are physicals good for?
Generally, a physical is good for a year. Unless your child as a condition that requires more frequent monitoring, an annual physical is more than enough to make sure your child is healthy. With that said, some organizations will want a more recent physical as opposed to one that is 6 or more months old. Check with them to see if a physical needs to be redone.
Are annual physicals necessary?
Annual physicals are not necessary, but they are recommended to make sure someone stays healthy. When your child becomes an adult, a physical every two years is usually suggested. When a child is developing, a lot can change in 24 months, which is why annual physicals are recommended.
What age should my child start getting annual physicals? How often should my child get an annual checkup?
When your child turns one, a physical every year is suggested. Many parents schedule their child's physical during summer breaks. However, you should not wait until the last minute to schedule a physical, as many appointment slots tend to fill up before the start of a school year or sports season. This may force you to go to an urgent care center for a physical, which generally are more expensive.
Where is Evergreen Pediatrics located?
Evergreen Pediatrics is located at 12911 12th Ave NE Suite B10, Kirkland, WA 98034. You can schedule a physical for your child Monday through Friday from 9 am to 5 pm. Do you have questions getting a physical for your child or would you like to make an appointment? You can reach our friendly staff today at (425) 215-1933.
We look forward to making sure your child can play their sport this year!