Pediatric Eye Injuries Questions and Answers
If your child has sustained an injury to the eye, it is important to have it evaluated right away. Our compassionate pediatricians at Evergreen Pediatrics in Kirkland, WA provide top-rated pediatric eye injury treatment. For more information, call us and request a same-day appointment.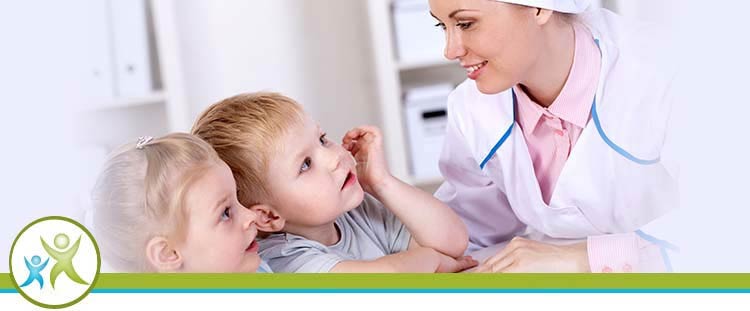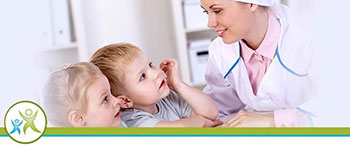 Table of Contents:
What causes eye injuries?
What are the symptoms of eye injuries?
When should I take my child to the doctor for a minor eye injury?
The eyes are an important organ that works tirelessly to provide our brains with invaluable sensory information. Unlike internal organs, because they are exposed, the eyes are more susceptible to injuries and infections. When eye injuries do occur, it is important to know when to go and who to see. The childcare team at Evergreen Pediatrics is here to provide peace of mind and expert care for your children when they need it most.
What causes eye injuries?

There are many causes of eye injuries, including:
Sports — Injuries can occur from airborne sports equipment, such as baseballs, basketballs, soccer balls, or dodge balls. Contact sports can also lead to eye injuries.
Accidents — A wide range of accidents can damage the eyes, including trauma from falling, sharp objects, and blunt force. Car accidents are a common cause of eye injuries, which can be caused by the impact during a crash or from shattered glass.
Burns — Eye damage can result from grease splatters while cooking, from standing too close to a fire (sparks or open flame), or from windburn.
Chemicals — Exposure to chemicals while cleaning can damage the eyes.
Strain — Severe exertion can lead to eye bleeding, such as while coughing, vomiting, or lifting a heavy object.
What are the symptoms of eye injuries?

Eye injuries can present a wide range of symptoms, including:

Eye Swelling — Eye swelling is typically the result of a traumatic impact, which can cause bruising, otherwise known as a black eye.
Blunt Trauma — Blunt trauma occurs when an object hits the eye with great force and is the most common cause of sports-related eye injuries.
Chemical Burns — Getting accidentally splashed or sprayed in the eye by chemicals or irritants can be scary. While some substances sting or burn but are fairly harmless in the long run, others can result in serious injury. The chemicals involved make a lot of difference.
Penetrating or Foreign Objects in the Eye — Although the eyes have natural built-in defenses to protect them from foreign particles or objects, foreign substances can become stuck and cause irritation.
Eye Scratches (Corneal Abrasions) — As scratches can make your eye susceptible to infection from bacteria or a fungus, it is important to seek medical attention right away if something has scratched your eye and left an abrasion.
Bleeding — Bursting a blood vessel in the eye is typically harmless and can be caused by innocuous actions like sneezing, coughing, or bending over. However, severe bleeding in the eye can be very serious and should be addressed immediately.
When should I take my child to the doctor for a minor eye injury?

Your child should receive medical attention if they have:

– Been struck in the eye with an object
– A red or irritated eye
– Eye discomfort
– Swollen, red, or painful eyes or eyelids
– An eye or eyes that are very sensitive to light

The following symptoms indicate a serious medical situation and children should be treated at the emergency room if they have:

– Trouble seeing
– Been exposed to chemicals
– Something embedded in the eye
– Severe eye pain
– Blood in the eye
– Nausea or vomiting after an eye injury

If your child has sustained an injury to their eye or eyes, come to Evergreen Pediatrics for top-rated care. Our kind and compassionate pediatricians are experienced in treating children with eye injuries and can make sure your children's wellness is insight. Please call us for more information or request an appointment online. We serve patients from Kirkland WA, Seattle WA, Shoreline WA, Lake Forest Park WA, Kenmore WA, Woodinville WA, Mountlake Terrace WA, Woodway WA, Edmonds WA, Lynnwood WA, Bothell WA and Lake Washington WA.