Pediatric Injuries Treatment Questions and Answers
Injuries happen to the best of us, at any age, even young children. Does your child have an injury? If so, Evergreen Pediatrics in Kirkland, WA will help treat your child's injury. Please call us for more information or request an appointment online. We serve patients from Kirkland WA, Seattle WA, Shoreline WA, Lake Forest Park WA, Kenmore WA, Woodinville WA, Mountlake Terrace WA, Woodway WA, Edmonds WA, Lynnwood WA, Bothell WA and Lake Washington WA.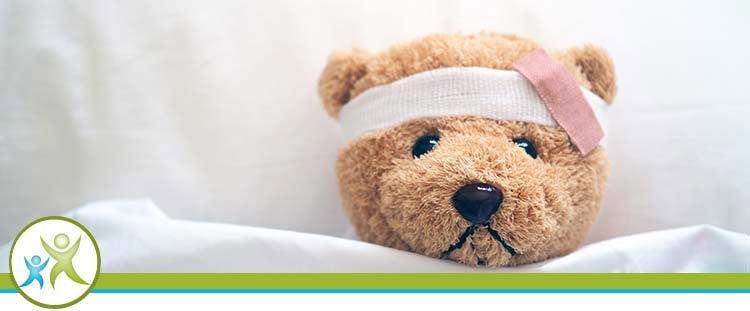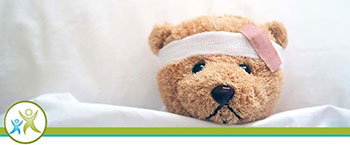 Table of Contents:
What are the most common childhood injuries?
What is the common cause of injury?
How can we prevent child injury?
What are some common injuries in infants?
Children are amazing and it's so wonderful to see them grow up and learn new things about life and the world around them. But with every developmental milestone your kids achieve is a whole new layer of curiosity. Think of your child as an up-and-coming-scientist who enjoys experimenting. They enjoy the cause and effect; however, they innocently don't realize risks and because of this, they can experience injuries of sorts and at the same time get into a bit of trouble along the way.
When your child has an injury, you may or may not know right away as it might be difficult to see them experiencing discomfort or pain. But when your child is an infant or toddler, it's hard to know what happened and where they are hurting since they lack verbal communication skills.
What are the most common childhood injuries?

Unintentional injuries are a concern in children age 1 to 14 in the United States, and many can be prevented. The common childhood injuries include falls, road accidents (as pedestrians, cyclists or passengers in vehicles), burns, or even poisoning. The good news however is that many injuries can be treated, but the real concern for parents is the "big one" that sends you speeding towards the hospital or rushing to dial 911 on your smartphone. Injuries can also happen anywhere at any time: on the stairs, windows, beds without railings, bathtubs, cluttered pathways, or elevated landings.
What is the common cause of injury?

The common cause of an injury can be from objects that penetrate the body or impact from blunt objects. Common types of injury may include lacerations, broken bones, joint dislocations, strains, sprains and burns.
How can we prevent child injury?

Preventing your child, or children, from having an injury takes work, but it's worth it to help keep them safe. Childproof caps on medications and cleaners around the house are important, booster seats and seatbelts should be used in your vehicle, bicycle helmets, baby gates, and locked gates around a swimming pool are all key ways in preventing your child from having an injury. Here are some more prevention tips: never leave your child alone in the bath, remove tripping hazards in rooms, hallways and stairs so they don't fall, make sure you have window safety in place to prevent accidents or falls, and install a fixed guard around open fires, heaters, and radiators to prevent burns, and never have your child play around the stove or near anything that just came out of the oven. You should also be aware of foods and objects that children could choke on, and always check toys that have small parts that could become a choking hazard. Also, make sure your curtain cords and blinds are not anywhere in reach, and always make sure the microwave is out of reach for children.
What are some common injuries in infants?

The most common injuries among infants and toddlers are fractures. Falling off of beds, sofas, coffee tables, changing tables, and even falling from standing are common. All it takes is the right force and angle for a fracture to be sustained. How do you know if your child has a fracture? Look for swelling, reluctance to use the area of injury, or deformity. Head injuries, eye injuries and burn injuries are also common among infants.

If you suspect your child, infant or toddler has an injury, don't wait, get medical attention right away. A doctor or healthcare provider may provide treatment and if the injury is serious, take your child to emergency or call 911 immediately. Remember, children are always active and curious, and injuries will happen no matter how many safety precautions you put in place. This is why it's important to monitor your child and take all the right steps to ensure they are safe.