Sick Child Visits Questions and Answers
The caring pediatricians at Evergreen Pediatrics provide sick visits for newborns and children of all ages in Kirkland, WA. For more information, call us and request a same-day sick child appointment.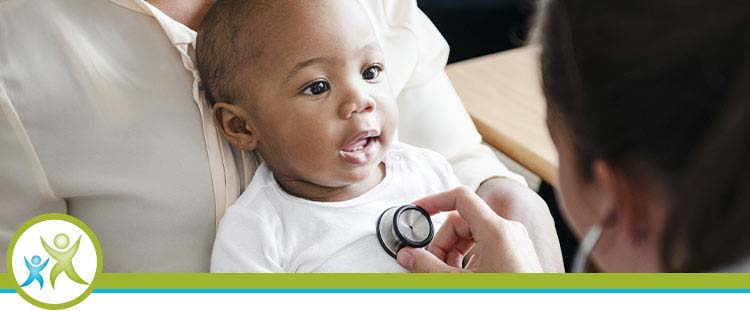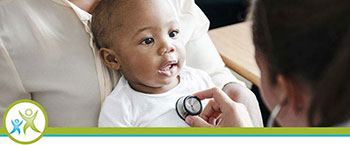 Table of Contents:
What should I do when my child gets sick?
When should I take my child to the doctor when they are feeling sick?
How can I schedule an appointment for a sick child visit?
No one ever plans on getting sick, which is especially true when it comes to our children. Because children are hands-on when they play and learn, they are more likely to come into contact with illness-causing viruses and bacteria. Taking into account that children have under-developed immune systems, getting sick is more of a 'when' than an 'if' situation. When your child does get sick, don't worry; the pediatricians at Evergreen Pediatrics are here to help.
What should I do when my child gets sick?

Children catching a cold or other illness is an inevitability, but that doesn't mean that it is planned. When your child does get sick, it is important to know what to do. In many cases, illnesses resolve on their own with at-home care, such as over-the-counter medicines, drinking plenty of fluids and getting lots of rest. At Evergreen Pediatrics, providing the best possible care for your child is of vital importance. We understand that having an ill or injured child makes this even more important. That is why our qualified pediatricians offer individualized care and consistent access to care for sick child visits.
When should I take my child to the doctor when they are feeling sick?

For many parents, the most difficult question to answer is whether or not you should take your sick child to see the doctor. Of course, the right answer depends on a number of factors, including:

– The severity of your child's fever or other symptoms
– How long the symptoms have lasted
– Your level of discomfort of worry

Because sicknesses are never planned, you can count on Evergreen Pediatrics for same-day appointments when you need them most. And, since you can always count on seeing the same pediatrician, you will have access to a kind and caring professional who already knows your child and does not need to spend time learning about their medical history.

If your child is experiencing any of the following symptoms, bring them to the doctor right away:

– High or persistent fever
– Any breathing problems, including fast, labored, or noisy breathing
– Persistent pain, such as sore throat, an earache, stomach ache or severe headache
– Eye discharge that is thick, especially if it sticks the eyelids shut

Additionally, you may need to have your child seen for:

– Frequent vomiting or diarrhea
– Not being able to drink enough liquids to produce urine at least once every six to eight hours
– Dehydration (severe dehydration must be treated in a hospital emergency room)
– Vomit or diarrhea that contains blood
– A stiff neck or extreme lack of energy
– Illness seems to be getting worse for more than four to five days
– Urinary problems, as they may be indicative of an infection

Exposure to a contagious illness, such as:

– Mono
– Influenza
– Chickenpox
How can I schedule an appointment for a sick child visit?

The convenient, compassionate care you need to get your child well again is ready and waiting at Evergreen Pediatrics. If your child is sick and requires medical attention, please call our office. You can schedule an appointment or request a same-day sick child visit.

If your child is sick, trust the professionals at Evergreen Pediatrics to provide a higher level of care. Our kind and compassionate pediatricians are experienced in treating a wide range of symptoms and illnesses and can have your little one feeling better, sooner. Please call us for more information or request an appointment online. We serve patients from Kirkland WA, Seattle WA, Shoreline WA, Lake Forest Park WA, Kenmore WA, Woodinville WA, Mountlake Terrace WA, Woodway WA, Edmonds WA, Lynnwood WA, Bothell WA and Lake Washington WA.