Redmond, WA Pediatricians
Are you looking for a reliable pediatrician to provide consistent and holistic medical care to your child near Redmond, WA? Our board-certified physicians at Evergreen Pediatrics are committed to providing compassionate, expert, friendly, and holistic medical care to children of all ages! Call us today or book an appointment online.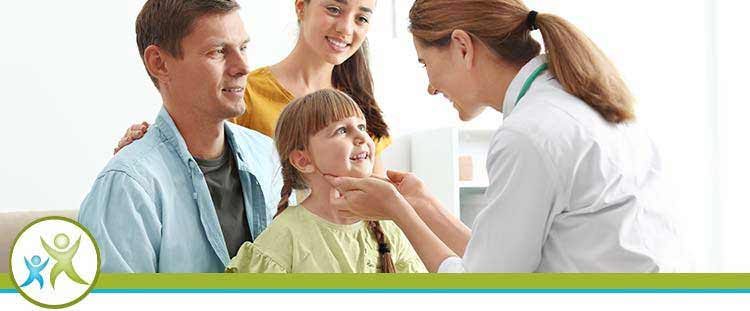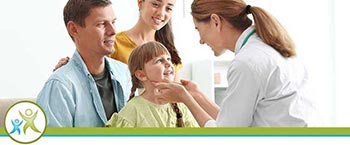 Table of Contents:
When should I pick out a pediatrician?
What are the benefits of my child seeing a pediatrician?
What age should you stop seeing a pediatrician?
What services do pediatricians provide?
What is better, a pediatrician or a family doctor?
When you have a child, their health and well-being take center stage the moment they enter the world! Here at Evergreen Pediatrics, our expert pediatricians deeply understand the importance of your child's health and well-being to you. As such, we are devoted to providing the best medical care to all our patients consistently!
When should I pick out a pediatrician?

If you are expecting, it is best to start looking for a pediatrician at least three months before your due date. Being proactive in your search for a pediatrician will give you time to weigh your options and become familiar with the pediatrician you choose for your child. Here are a few things to consider when you are deciding on a pediatrician:

– Ask your doctor, friends, family, relatives, and coworkers about any recommendations they have for pediatricians
– Check the insurance information for each pediatric clinic you inquire about
– Visit the pediatric clinic to see what kind of environment they foster. Is it welcoming, clean, accessible, and kid-friendly? Consider the location of the clinic as well. Is it near where you live?
– Consider what the pediatrician's specialties and credentials are. Are they board-certified? What are their areas of interest?
– Consider the pediatrician's availability and pediatric philosophy. What are the hours of the clinic? Does the pediatrician share your views on breastfeeding, sleep training, and other aspects of caring for newborns?
– Schedule a visit to meet with the pediatricians once you have narrowed down a shortlist and write down a list of questions to ask them during the appointment.

Our board-certified pediatricians at Evergreen Pediatrics would be delighted to meet with you to discuss the potential of taking you and your child on as a patient!
What are the benefits of my child seeing a pediatrician?

Having a regular pediatrician that your child sees provides invaluable benefits for their health and development! Not only will you as a parent have a medical professional to bring all of your concerns to about your little one, but your pediatrician will also be able to alert you to any concerns to keep an eye on before they progress. Moreover, if you have a regular pediatrician, the familiarity established between your child and the pediatrician will provide your child's pediatrician with a more accurate understanding of what is normal and what is abnormal when it comes to your child's health and behavior.
What age should you stop seeing a pediatrician?

While there isn't a set age for when a person should stop seeing a pediatrician, most pediatricians recommend transitioning to a general practitioner sometime between the ages of 18 and 21.
What services do pediatricians provide?

Pediatricians provide essential healthcare services to your child from the time they are a few days old until they graduate from high school and get ready to take on the world! As such, there is a wide range of services that pediatricians provide. Some of those services include the following:

– Physical exams, including routine physicals, well-child visits, and sports, school, and camp physicals
– Immunizations
– Diagnose and treat any illnesses, injuries, or other health problems your child encounters
– Provide information and medical guidance on nutrition, fitness, and your child's overall health and safety
– Answer any questions you have about your child's development and health
– Provide referrals to specialists whenever necessary
– Mother's care services
– Sick child visits
What is better, a pediatrician or a family doctor?

While pediatricians and family doctors can provide your child with excellent medical care, pediatricians have an added level of expertise when it comes to caring for your little one! As such, you cannot go wrong with either a pediatrician or a family doctor, as far as credentials go, but pediatricians will have more education, training, and experience in both relating to your child and providing them with pediatric care.

For exceptional pediatric services near Redmond, WA, we welcome you to come to Evergreen Pediatrics! For an appointment, please call us during the hours of 9:00 AM to 5:00 PM from Monday to Friday or schedule an appointment through our website. Evergreen Pediatrics is located at 12911 120th Ave NE, Ste B-10, Kirkland, WA 98034.