How to Choose a Pediatrician?
If you need a pediatrician for your child and you live in Kirkland, WA or surrounding areas, consider giving Evergreen Pediatrics a call. We would love to answer any questions you have about pediatric care at our clinic. You can also request a same-day appointment.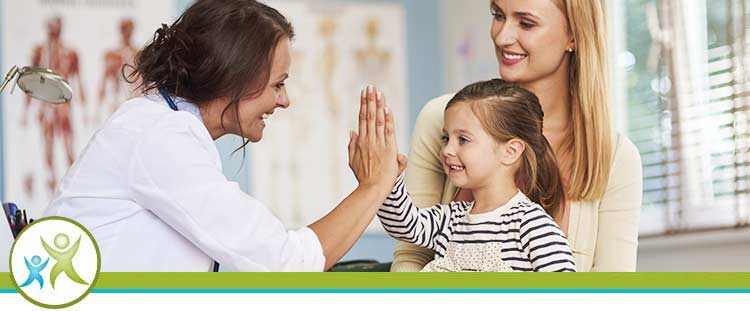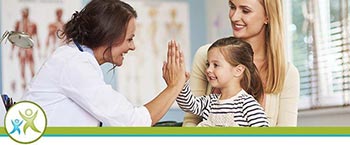 Table of Contents:
Do you have to choose a pediatrician before the baby is born?
How do I choose a pediatrician?
What are three tips for choosing a pediatrician?
Choosing the right pediatrician for your family can sometimes feel like a daunting task. Thankfully, we're here to help you make this important decision! Evergreen Pediatrics deeply believes in honest, open, and respectful communication. We are here to tell you all about pediatric care and what to look for in a good pediatrician. Our experienced team of pediatricians will always prioritize your child's personal health care needs. We truly believe in building long lasting relationships between our staff and patients!
Do you have to choose a pediatrician before the baby is born?

It is recommended to choose a pediatrician about two to three months before your due date. Childbirth should be an exciting time! In the precious first moments of parenthood, you shouldn't have to be worrying about finding a good doctor.

Evergreen Pediatrics offers complimentary meet and greet appointments to help you decide if our clinic is right for you. If you haven't decided on a pediatrician and you've already given birth, don't worry, you can still book a meet and greet so that our physicians can start building a good relationship with your family.
How do I choose a pediatrician?

There are a few factors to consider when picking a pediatrician. A good fit for one family may not be a good fit for you. That's why conducting a little bit of research before booking an appointment is a good idea. You can even meet a few pediatricians over the phone or in-person before deciding which one feels right. Here are a couple of things to look for:

Comfortability and Trustworthiness

You should feel one hundred percent comfortable with your child's number one healthcare provider. If you don't trust and feel confident in a pediatrician, you might want to keep looking. Your pediatrician should make you and your child feel safe and supported.

Office Hours

Take a look at your personal work hours and availability before picking a pediatrician. Consider what offices have hours that are best suited to your schedule. Some pediatric offices will only be open during the weekday whereas others may be open on evenings and weekends too.

Location

Location is key! Choose a location close to your home or office to make visits easy and accessible.

Reviews

You can either ask any of your friends with children if they have a trusted pediatrician they would recommend or you can check online reviews. A great pediatrician will have great reviews! You can also ask your family doctor if they have any recommendations.

Insurance and Cost

Some clinics are more expensive than others, compare pricing and see what pediatrician fits within your budget. Insurance should cover many expenses but it's important to have a good understanding of what your insurance policy covers before booking your child's first visit.

Specialty Needed

There are many specialties within the field of pediatrics including pediatric endocrinologists, pediatric neurologists, neonatal-perinatal pediatricians, pediatric oncologists, and many more. If your child or baby has any conditions or illnesses, take them to a specialized pediatrician so that they get the best health care possible.
What are three tips for choosing a pediatrician?

Even though there is a lot to consider when choosing a pediatrician, there are many doctors who will provide your child with the attention and care they need. Here our are top three tips for choosing a fantastic pediatrician:

– Get referrals from friends, family, and other doctors.

– Research, research, research! With access to the internet, you can learn almost everything you need to know about potential doctors in your area.

– Make a few meets and greet appointments. There is absolutely no harm in meeting with numerous pediatricians until you find your favorite.

We welcome you to give us a call or make an appointment with one of our pediatricians through our website. We serve patients from Kirkland WA, Seattle WA, Shoreline WA, Lake Forest Park WA, Kenmore WA, Woodinville WA, Mountlake Terrace WA, Woodway WA, Edmonds WA, Lynnwood WA, Bothell WA and Lake Washington WA.