Immunizations for Children in Kirkland, WA
Pediatricians at Evergreen Pediatrics provide expert immunization care for children of all ages. Call (425) 215-1933 to schedule an

appointment

today.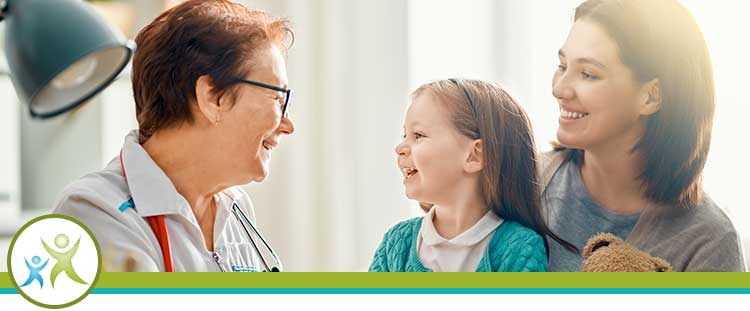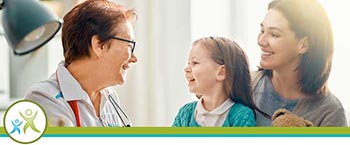 Vaccination is a significant way you can prevent your child and those around him/her from getting serious diseases. We follow the American Academy of Pediatrics guidelines when counseling parents about vaccines.
Does your child need their immunizations updated? In many cases, updated vaccinations are needed, so a child an attend school and participate in other activities. At Evergreen Pediatrics, we carry all of the required and recommended vaccines under current CDC guidelines. We can make sure your child is up to date with them and answer any questions you may have. If you are new to our clinic, please bring in your previous vaccination records so we can research which ones might be needed.
How much does it cost to vaccinate a child?
If your child does not have health insurance, the total cost for the vaccines they are recommended to get could be around $1,000. Most health insurance plans cover the majority of these vaccinations. Some insurance plans may require some copayments. Please check with your carrier about the specifics of your policy.
What vaccines do children get?
There are nearly a dozen serious or deadly diseases that children can get vaccinated for including measles, polio, tetanus, diphtheria, and pertussis. Other vaccines for Hepatitis, PCV, Varicella, and Rotavirus are also available. Our doctors can review with you the recommended vaccines, and the CDC has a comprehensive website about this subject too.
Where can I get immunizations?
You can get your child's immunizations right here at Evergreen Pediatrics.
What ages do kids need shots?
Children will get many vaccines within the first year of their life. Additional booster shots and other vaccines are scheduled before they start school. As they get older other vaccines are suggested, but they are not required by law. Additional booster shots are also recommended to maintain their immunities.
Do I have to pay for vaccinations?
Payment for vaccination depends on your current insurance policy. If you are uninsured, a fee is usually required for immunization.
Which vaccines are mandatory?
While requirements vary from state by state, in the State of Washington these following vaccines are generally required for a child to attend school:
Hepatitis B – Prevents lifelong liver disease.
DTap – Covers diphtheria, pertussis (Whooping Cough), and tetanus
IPV – Polio
MMR – Measles, mumps, and rubella.
Varicella- Chicken Pox
We have other vaccines available that while may not be required, are suggested such as Hepatitis A, Hib, PCV, and the flu shot.
Which vaccines are most important?
You should, at the very least, have your child get the vaccinations required to attend school. Other vaccines are essential to protect your child's health from preventable diseases. If you are concerned with how many vaccinations your child is getting, speak with our doctor about your concerns. Depending on the risk factors for your child, they can talk to you about delaying some vaccinations to spread them out or skipping some nonmandated ones if you wish.
Are vaccinations free?
We do not provide free vaccinations at our facility. If your child does not have insurance, some medical assistance programs can help get your child vaccinated.
How much do the vaccines cost?
Each vaccine has a different cost and is often dependent on your current insurance policy. Call our clinic today, and we should be able to provide you with more information regarding the cost of a vaccine with your insurance.
Where is Evergreen Pediatrics located?
Evergreen Pediatrics is located at 12911 12th Ave NE Suite B10, Kirkland, WA 98034. Our medical facility is open Monday through Friday from 9 am to 5 pm. Do you have questions about immunizations, or would you like to make an appointment to get your child vaccinated? Call our friendly staff today at (425) 215-1933.
We look forward to making sure your child can play their sport this year!