Kenmore, WA Well Child Visits
In sickness and in health, well-child visits with a trusted pediatrician are a great way to keep tabs on your child's overall well-being! We are proud to deliver exceptional well-child visits to children of all ages at Evergreen Pediatrics. Come and see for yourself at 12911 120th Ave NE, Suite B10, in Kirkland, WA! Call us for more information.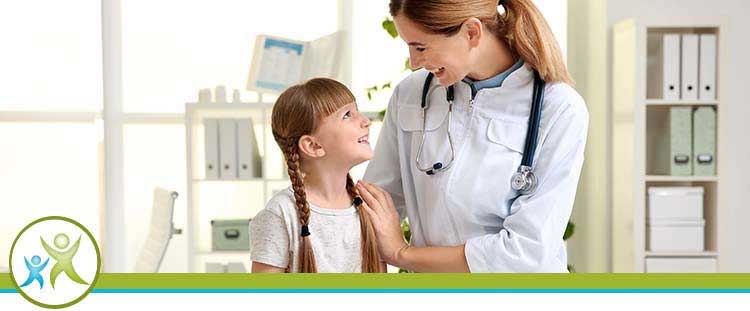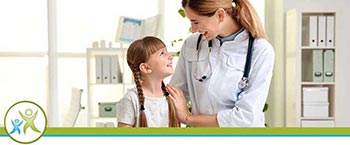 Table of Contents:
What does well child visit mean?
What does a well child visit include?
When should I bring my newborn in for an examination?
Should I do a routine check-up for my child each year?
When raising a kid, there is nothing more important than their continued health and well-being! Our board-certified pediatricians have years of experience and outstanding education in providing high-quality, holistic care with our well-child visits at Evergreen Pediatrics. As such, you can trust our pediatricians to take the utmost medical care of your child while also helping them feel heard, cared for, and important when they visit the doctor's office! We pride ourselves on creating a kid-friendly space that reduces the scary stigma of some medical clinics for children.
What does well child visit mean?

Well-child visits refer to regular check-ups with your child and their pediatrician. They are intended to be an opportunity for your child's pediatrician to monitor their health and development, identify and treat any potential health problems, and provide medical guidance for such things as nutrition, fitness, and general wellness.
What does a well child visit include?

Well-child visits inevitably change and evolve as your child grows and develops! As such, there is a wide variety of techniques, questions, and services that a well-child visit could include, such as any of the following:

– Body mass index (BMI) check
– Emotional and mental health
– Exercise, how often and what type, whether leisure or sports
– Head-to-toe physical exam, including eyes and vision screenings, ears and hearing screenings, reflexes, muscle tone and strength, joints and flexibility, nose, and mouth
– Hygiene, such as dental care, handwashing, showering or baths, any itchiness or irregular symptoms, and sleep habits
– Immunizations, whenever necessary
– Intellectual development, focusing on social skills, school performance, or any other developmental skills depending on your child's age
– Nutrition and eating habits, including appetite, diets, obesity, or eating disorders
– Safety at home and school, as well as when traveling
– Weight and height measurements, as well as a growth chart check for infants and toddlers

If you would like more information on what is likely to occur at a well-child visit at Evergreen Pediatrics, please feel free to give us a call at (425) 215-1933!
When should I bring my newborn in for an examination?

After you have given birth to a beautiful new human, it makes complete and total sense if you want to lay low for a while, given the utter exhaustion you must feel after enduring such an admirable event. However, if you think you can muster up the energy and resilience, we do recommend that you bring your newborn in for a well-baby visit within the first three to five days after they are born to ensure both you and the baby are doing well. This will also allow you to ask the pediatrician about any concerns you have, whether you need help breastfeeding, are concerned about his sleeping patterns, or any other parental worries you have.
Should I do a routine check-up for my child each year?

Once your child turns three years old, we recommend bringing them in for a routine well-child visit once every year. Before then, recommended well-child visits are much more frequent, occurring at the following ages:

– Three to five days old
– One month old
– Two months old
– Four months old
– Six months old
– Nine months old
– One year old
– 15 months old
– 18 months old
– Two years old

If you are looking for a safe, kid-friendly, and professional pediatric clinic near Kenmore, WA, to bring your dear one in for a well-child visit, we welcome you to Evergreen Pediatrics! For an appointment, please call us during the hours of 9:00 AM to 1:00 PM and 2:00 PM to 5:00 PM from Monday to Friday, or schedule one with us through our website. You can find Evergreen Pediatrics at 12911 12th Ave NE, Suite B10, in Kirkland, Washington.