Pediatricians Near Bellevue, WA
Looking for top pediatricians near Bellevue WA area? Dr. Basma Raees, and expert pediatricians specializes in mother and baby's health, lactation/breastfeeding care, newborn care, well child and sick child visits. Call Evergreen Pediatrics. We are located at 12911 120th Ave NE, Ste B-10, Kirkland, WA 98034.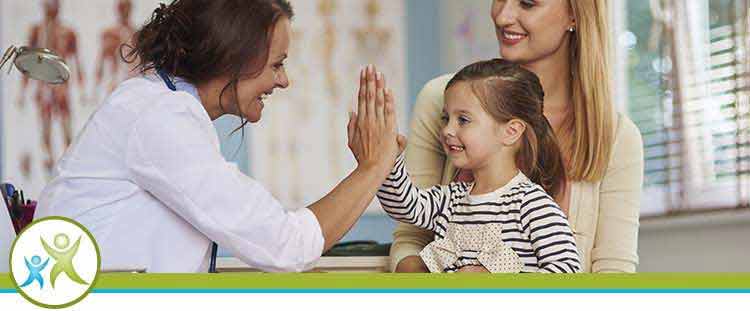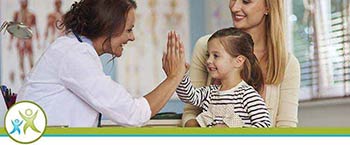 Table of Contents:
When Should I See a Pediatrician?
Should I Find a Pediatrician Before I have My Baby?
Does Evergreen Pediatrics Provide Women's Health for New Mothers?
Why Should I Go to Evergreen Pediatrics for Pediatric Care?
Pediatricians offer many services to help your little one grows up to be big and strong. For instance, a pediatrician provides children with medicine or other treatments when they're sick. Additionally, a doctor who specializes in children provides preventative care. At Evergreen Pediatrics, serving Kirkland, VA and the surrounding region, we supply your child with the care he or she needs from the time of birth until he or she reaches adulthood.
When Should I See a Pediatrician?

Your kid should have regular wellness visits to ensure he or she is growing properly. Your child will need a visit about three days after birth. Then, he or she will need another visit after one month. Then, we ask you to bring your child in at four months, six months, nine months, and one year. For years one and two, children need more than an annual visit. Once a child reaches three years old, however, we recommend your child comes in for at least one visit per year. Additionally, if your child is sick or requires a physical, we encourage you to bring him or her in for a visit.
Should I Find a Pediatrician Before I have My Baby?

This isn't necessary. You may, however, want to have everything determined before your child's birth since you have a lot to worry about. You also never know if your child is going to be born early or not. Moreover, we feel like planning ahead allows you to take your time and find a doctor who you click well with. It gives you time to make sure a pediatrician's office has all the services you require, such as a lactation consultant on staff.
Does Evergreen Pediatrics Provide Women's Health for New Mothers?

We realize it's important for mommy to stay healthy too, which makes the entire process of caring for an infant a much more pleasant experience. That's why we're pleased to offer women's health services in addition to our pediatric care. We have physicians to provide you with routine examinations and counseling to help you conceive. Our clinic is even able to test you for certain causes of infertility. In some cases, we're able to prescribe a treatment to correct the underlying problem. We provide referrals if you require more advanced treatment.

Once you're pregnant or are thinking about getting pregnant, you may come into our office for breast screenings. These allow us to capture an image of the inside of your breasts to look for cancer or other reasons that could make breastfeeding difficult. We can detect these issues early and possibly provide treatment.

After you have a baby, we're still available to help you. We understand that hormones change after you give birth and so does your body. We provide you with support and various services to get you back to normal. In addition, we want you to optimize your health and wellness, so you can give your baby everything he or she needs.
Why Should I Go to Evergreen Pediatrics for Pediatric Care?

Our doctors and other staff have an extensive amount of knowledge regarding pediatrics. We offer a variety of services like routine examinations, vaccinations, sick visits, and school and sports physicals. We help parents get all the information they need to make the best choices for their little one. Additionally, each patient is unique and treated as such.

Schedule an appointment for your little one at Evergreen Pediatrics, serving Kirkland WA, Bellevue, WA and nearby areas, by calling.