Breastfeeding Care in Kirkland, WA
Our doctors at Evergreen Pediatrics provides expert breastfeeding care for mothers and their newborns. Call us to schedule an appointment today.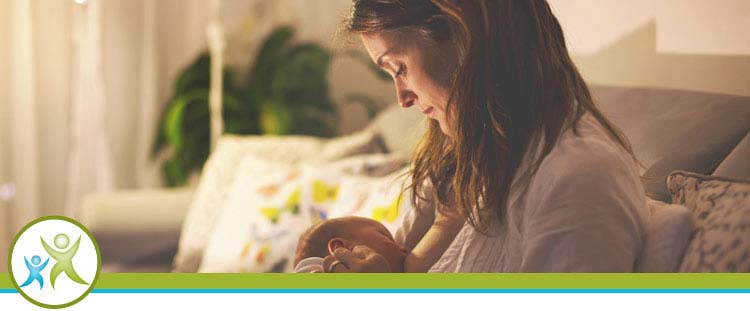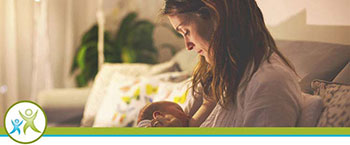 Table of Contents:
How should I care for my breasts during breastfeeding?
When should I see a doctor at Evergreen Pediatrics?
During your pregnancy and breastfeeding, there is a chance your breasts will undergo some significant changes. In some women, this change may not be very noticeable. In others, it may be pronounced. The hormones that are released during pregnancy activate the tissue in your breasts to start to produce milk. When your baby is born, milk will be produced and begin to fill your breasts. For mothers who want to breastfeed, the care you receive during this time for your breasts is key to healthy breastfeeding. At Evergreen Pediatrics, our board-certified doctors are available to help with breastfeeding care in the Kirkland, WA area.
How should I care for my breasts during breastfeeding?

Most of the time, you do not have to follow any special procedures while breastfeeding your baby. When your breasts are full of milk, they may become engorged, and you will feel tenderness and tingling. In some cases, your breasts may leak milk. This is perfectly normal, so the best advice we can offer is to try to remain as comfortable as possible.

To ensure continued healthy breastfeeding and the health of your child, practice good hygiene. Clean your nipples and breasts when showering or bathing and washing your hands before touching your breasts during breastfeeding. This may surprise you but avoid using soap as this could cause the skin to dry out and it removes the natural oils that surround your nipples, keeping the area moisturized. Also, consider wearing a nursing bra or a bra that does not fit too tightly. Choose a fiber that allows your skin to breath, like cotton.

Nursing your child every two to three hours can ensure your breasts don't become too engorged and prevents sore nipples, mastitis, and clogged milk ducts. If you are using breast pads to soak up leaking milk, change them when they are wet to prevent these symptoms. If you feel your nipples are dry, try moisturizing them with breast milk and allowing them to air dry.
When should I see a doctor at Evergreen Pediatrics?

If you are concerned about nipple soreness or if you feel the soreness is getting worse, come to our clinic today. Do not ever worry about asking a "stupid question" or something that "should have been obvious." If you are a first-time mother, all of this is new to you! Even if this isn't your first child, it isn't uncommon to experience a different set of symptoms between births. We are more than happy to discuss any concerns with you to ensure you and your child's continued good health.

If soreness is an issue, our doctors will discuss it with you. We suggest staying away from lotions and sprays as their ingredients may be harmful to your baby and clog your milk ducts, causing further irritation. You can consult with our lactation specialists about some alternatives, such as purified lanolin or hydrogel pads. Are you concerned that your breasts have become painfully engorged? Swollen, overfilled breasts can be treated with cold compresses to help relieve pain. If this does not alleviate the pain, visit our clinic for additional assistance.

You should also visit our clinic if you find a lump in your breasts that doesn't go away on its own after a few days. While it's normal during breastfeeding for lumps to develop, they should go away. If they remain, visit our clinic for an examination.

Evergreen Pediatrics is located at 12911 120th Ave NE, Ste B-10, Kirkland, WA 98034. We are open Monday through Friday from 9 am to 5 pm. Please note we are closed from 1 pm to 2 pm for lunch. Our center accepts most major insurances. Do you have questions or would you like to make an appointment? Call our friendly staff today.

We look forward to caring for you and your child!