Prenatal Care in Kirkland WA
Evergreen Pediatrics Prenatal Care Clinic Doctors provide regular pregnancy check-ups to promote good health for both mother and child. We accept most major health insurance and offer affordable cash pay for expectant mothers with no insurance.
Book An Appointment
Dial (425) 215-1933 to learn more about our affordable prenatal care services.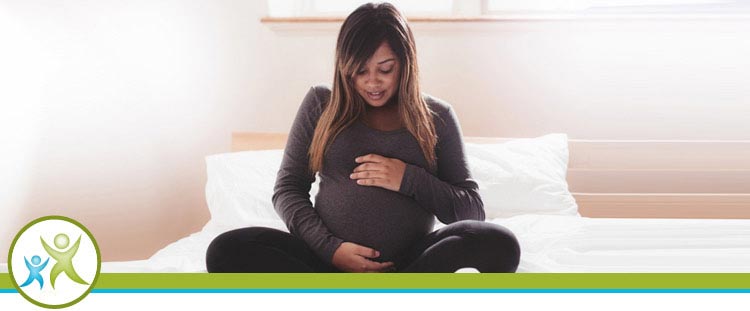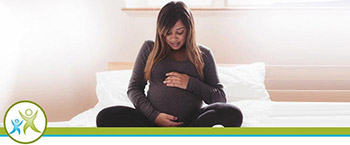 When you are looking for prenatal care near me, look no further than Evergreen Pediatrics Prenatal Care Clinic in Kirkland, WA. Dr. Basma Raees and team of prenatal care specialists are a highly trained and dedicated team of pediatricians. Our pediatric doctors go beyond their expertise and approach each patient with a passion for developing their lifelong well-being.
Visit us for regular pregnancy check-ups to ensure you and your baby are healthy. We are located at 12911 12th Ave NE Suite B10, Kirkland, WA 98034 near 15th Ave NE.
Pregnancy is an extremely exciting time. However, it can also be fraught with questions and concerns. Ensuring you receive the best prenatal care possible is the first step toward making sure you enjoy a happy and healthy pregnancy.
What is prenatal care?
Prenatal care is an essential part of keeping you and your baby healthy and making sure you give your child the best possible start in life. Prenatal care allows for important screening services to be performed. Your prenatal care will include lifestyle and nutritional advice, weight measurements, and a wide range of prenatal tests to ensure the health of both you and your developing baby.
Why do I need prenatal care?
Prenatal care is necessary in order to provide important health and screening services that will allow your doctor to check for important health issues throughout your pregnancy. Prenatal testing will monitor the health and development of your baby. These tests may include urine tests, ultrasounds, chorionic villus sampling, group B strep screening, quad screen, and amniocentesis. Prenatal care is important not only for the baby, but for the mother-to-be.
I am thinking about getting pregnant. How can I take care of myself?
Preparing for a healthy pregnancy can include many different factors. Quitting smoking, limiting or ceasing alcohol consumption, taking folic acid supplements, cutting down on caffeine, and making sure you eat a balanced diet are all important first steps. You may also wish to undergo a cervical screening, ensure you are up to date on important vaccines, and receive testing for STIs. If you have other questions, your doctor can offer important insight into other steps you can take to set yourself up for a healthy pregnancy.
I'm pregnant. How should I take care of myself and my baby?
The first step toward taking care of yourself and your baby is making sure you have access to exceptional prenatal care. Making an appointment with a prenatal specialist can provide you with the in-depth answers you need to make your pregnancy as healthy as possible. An experienced doctor can offer you important information regarding your unique situation, including nutrition, vitamin supplements, weight gain, and specific medicines you may be taking.
I don't want to get pregnant right now. Should I still take folic acid?
Folic acid is an important nutrient for a baby's development. Even if you have no plans to become pregnant, taking folic acid is an excellent step to take if there is even a remote possibility you might become pregnant. Additionally, folic acid can reduce a woman's chance of developing high blood pressure, so there are other benefits, even if you aren't not planning to become pregnant now.
How often should I see my doctor during pregnancy?
The general schedule recommended for pregnant women is 1 visit per month for weeks 4-28, 1 visit every 2 weeks for weeks 28-36, and 1 visit each week for weeks 36-40. For women with higher risk pregnancies, your doctor may wish to see you more often. It is important to listen to your prenatal doctor if they wish to see you more often. Risk factors may include pre-existing health problems, age, and medical problems that can develop during pregnancy.
What happens during prenatal appointments?
Your prenatal visits will vary depending on what part of your pregnancy you are in. During your first prenatal visit, your doctor will schedule blood tests, measure your height and weight, and calculate your due date. Your doctor may also perform a pap test and breast exam. Your second trimester may provide you with your first ultrasound pictures of your baby. During your third trimester, your doctor will monitor your blood pressure, check your urine, and measure fundal height and your baby's heartbeat. You will also be checked for Group B Streptococcus (GBS) around week 34 or 35.
I am in my late 30s and want to get pregnant. Should I do anything special?
There is an increased risk for complications for women who conceive in their late 30s or even 40s. It is always best to discuss your pregnancy plans with your doctor, so they can provide you with specific information regarding conception at a later age. Remaining diligent about your prenatal appointments and undergoing additional screenings can help ensure you have a healthy pregnancy, regardless of your age.
Where can I receive reduced-cost prenatal care?
There are many programs available for expectant mothers to receive help paying for important prenatal care. You can call 1-800-311-BABY (2229) to contact your local Health Department to inquire about local programs you may qualify for.
If you are pregnant or plan to be and are seeking exceptional medical care that can help you and your baby stay as healthy as possible, contact Evergreen Pediatrics today to schedule your first prenatal appointment.