Sick-Child Visits in Kirkland, WA
Our caring pediatricians at Evergreen Pediatrics provide sick visits for newborns to children of all ages. Call us to request same-day sick child visit today!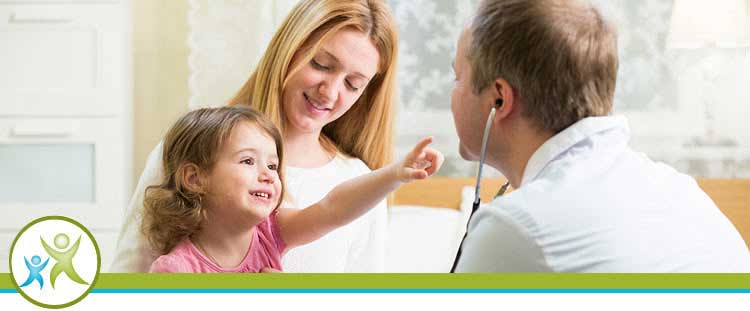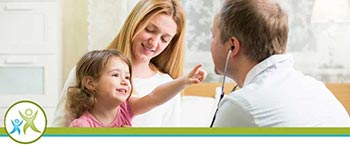 It's important for us here at Evergreen Pediatrics to provide your child with the best care possible, especially when he or she is unwell. When this is the case, a sick-child visit is necessary, and we're happy to provide one. Same-day visits are available when your child needs one. Just get in touch with us today to make your appointment with us for a sick-child visit in Kirkland, WA.
What are sick-child visits?
You might already be familiar with well-child visits, which are regular and routine checkups with a doctor or pediatrician in order to protect your child from illness and monitor his or her development. Sick-child visits, though, are appointments you schedule with a doctor or pediatrician if your child becomes ill or unwell. Common, minor conditions like minor cuts or colds can be treated in a sick-child visit.
At Evergreen Pediatrics, we understand that when your child is sick, it can feel like an emergency even if it isn't one. This is why we offer same-day sick-child visits. You'll be able to see us right away so we can treat your child and help him or her get better quickly.
When should I take my sick child to see a doctor?
Truly, a sick child can seem like a serious matter, so some parents might decide to take their child to the ER (emergency room). This is necessary if a child is suffering from a condition that is or could be life-threatening. It isn't necessary, though, when a child's condition is minor. If this is the case, then a same-day sick-child visit is the better option.
It might be best for you to take your child to the doctor for a same-day appointment if your child has:
An illness like strep throat
A high or lasting fever (a high fever in a child younger than 3 months is an emergency requiring a visit at the ER, however)
Abdominal pain, especially pain on the right side, which could indicate appendicitis
A recent injury, like a minor fracture
Difficulty swallowing or is having a minor allergic reaction
Headaches or is vomiting
A widespread of painful rash
Another minor condition that should have immediate attention
If you believe your child should have a sick-child visit or a same-day visit with us at Evergreen Pediatrics, then get in touch with us today for a booking.
Can my child see a pediatrician for a sick-child visit?
Here at Evergreen Pediatrics, your child can definitely see a pediatrician for a visit! A pediatrician is especially qualified to take care of your child, as this type of professional is certified in pediatrics which is the healthcare of children. And with our clinic, you can count on being able to see the same pediatrician for each visit. This is very good for a child, as he or she will eventually become acquainted with the doctor and more trusting of the doctor too!
Do you provide sick-child visits in Kirkland, WA?
Yes, we do! And here at Evergreen Pediatrics, you'll be able to make an appointment for a same-day visit if you believe your child should have one. Our clinic is conveniently located for you at 12911 12th Ave NE Suite B10, Kirkland, WA 98034, and you can call us today. Alternatively, you can book your appointment online with us.
We look forward to seeing you and your child and helping him or her get better soon!