Virtual Pediatrics Telemedicine at Evergreen Pediatrics in Kirkland, WA
During this COVID-19 crisis, our Pediatric Telemedicine Services are available for your convenience and safety.
Pediatric Telemedicine for only $79.99 (Self-Pay Cost)
Request an appointment or call directly to schedule.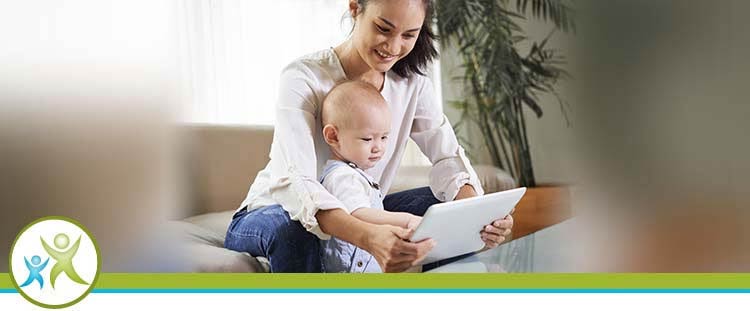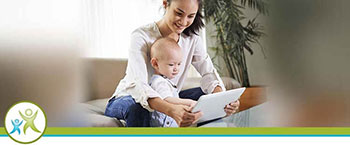 If your child is ill or injured, there's nothing quite as comforting as parental care at home. Sometimes it's actually necessary to stay home like when there's a risk of getting sick or spreading a sickness. For at-home pediatric care for your child, virtual pediatrics telemedicine is what you want, and we provide it here at Evergreen Pediatrics. Services like medical advice, diagnosis, and recommendations for treatment can be provided. Read on or reach out to us to learn more!
What is virtual pediatrics telemedicine?
This kind of healthcare is practically the same as in-person healthcare, but of course, it's at home! It's also less expensive. You can have a virtual visit with a pediatrician for advice, diagnosis, and treatment for your child. This could be for a condition like a:
Minor respiratory condition
Simple injury like a minor sprain or bruise
Sore throat
Infection like a urinary tract infection
Seasonal allergy or minor allergic reaction
Minor case of the flu
Rash
And more
For any flu-like symptoms, it's actually necessary to have a virtual visit. A virtual visit is often just as good as an in-person visit anyways, as there are many primary and pediatric care services that can be offered like:
Well-child visit services and many sick-child visit services
Visual physical evaluations
Prescriptions
Referrals to see any specialists
Pediatric or family health advice
And other primary and pediatric care services
How does a virtual visit go?
This type of visit is done via online video conference. If you don't have the right kind of device, you can have a phone appointment instead. There are lots of advantages to doing a virtual visit, though, like being able to get a visual evaluation for your child. In order to have a virtual visit, you'll need a:
Device with a camera and/or microphone, like a computer or smartphone
Medium or fast speed internet connection
Once you've got those things, you'll be ready to have a virtual visit with a pediatrician. The visit itself is pretty straightforward, and pretty much the same as a regular visit. Here's how your visit will likely go:
You'll connect with a pediatrician in a videoconference
You'll speak with the pediatrician about your child's symptoms
The pediatrician will provide a visual evaluation
The pediatrician will offer you a diagnosis for your child
Finally, the pediatrician will recommend a treatment like a prescription
Sometimes it may be necessary for you to bring your child to the clinic for face-to-face testing or treatment. If this is necessary and if there's a risk of getting sick or spreading a sickness, then we can provide testing and even treatment at our clinic's curbside.
When is it necessary to get telemedicine?
With an in-person visit, sometimes there's a risk of infecting others or getting yourself or your child infected. This is when a virtual visit is the better and only option. Viral infections can be especially contagious, so when there's a considerable risk, please seek telemedicine. We provide it here at Evergreen Pediatrics!
Do you offer virtual pediatric telemedicine in Kirkland, WA?
Yes, we do! Evergreen Pediatrics provides this service for the Kirkland area and beyond. It's easy to get started; just give us a call or go ahead and book an appointment with us online. When we speak with you or confirm your appointment with you, we'll instruct you further on how to proceed. We look forward to speaking with you and providing your child with easy, at-home care!