4 Questions to Ask Pediatricians
Finding a good pediatrician makes the beginning of motherhood a little bit easier. At Evergreen Pediatrics in Kirkland WA, we want to help you embrace this new chapter of your life by providing the health care your child needs. For more information, call us and request a same-day appointment.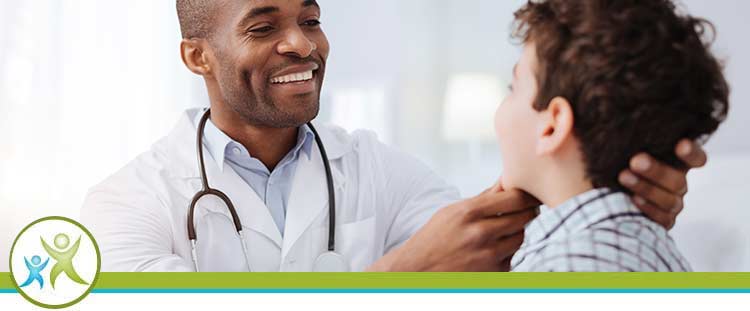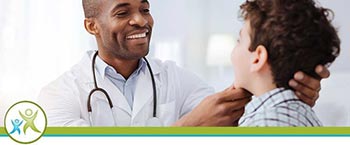 Table of Contents:
What does a pediatrician do during the first appointment?
When should I schedule my newborn's first doctor's appointment?
How often should you take a newborn to the pediatrician?
Is a family doctor the same as a pediatrician?
Our clinic is run by Basma Raees, MD, and her amazing team of specialized medical professionals. We proudly offer pediatric services including newborn care, annual checkups, pediatric care, lactation care, and more! Whether you're a new mother or father or have just moved to the community, we'd love to schedule your child for an appointment. Having the knowledge of proper children's healthcare can empower your family inside and outside of the clinic. Here are 4 questions you may want answered before your visit to us or your local pediatrician!
What does a pediatrician do during the first appointment?

Once your baby is born, you'll need to make an appointment with a pediatrician in order to make sure everything is going accordingly. Be prepared to fill out a few forms when you arrive that may ask for family history, medical history, and information about your insurance policy. You will also need to bring a piece of government ID if this is your first visit to the clinic. During your child's first appointment you can expect your doctor to check the following:

– Check for signs of jaundice
– Conduct a general physical exam
– Weigh your baby
– Take note of all measurements including their length and head circumference
– Ask you about feeding
– Conduct any screening tests that may be necessary
– Ask the family how they are coping and adjusting to bringing their child home

Once the physical exam is complete, you are more than welcome to ask any questions or bring up any concerns. If your baby has any symptoms of an illness or you're worried about absolutely anything, now would be the time to ask. Don't be embarrassed to ask anything, this can be a very exciting but also overwhelming time for parents. Your pediatrician will support you throughout the entire process. Lastly, you can schedule future appointments so that your baby is getting regular exams.
When should I schedule my newborn's first doctor's appointment?

Newborns should be seen by a pediatrician within the first week of being born. If you're expecting a baby soon, make an appointment with a pediatrician a week or two after your due date. Expecting parents should have a pediatrician at least two months before their baby is born so that they can get comfortable with the clinic and the doctor. Choosing a pediatrician can be a big deal and parents can take great comfort in having one lined up before giving birth.
How often should you take a newborn to the pediatrician?

Be prepared to make many visits to the pediatrician in your child's first year of being born. It is best to visit the pediatrician once as a newborn and then at the ages of 2, 4, 6, 9, 12, and 18 months mark. After that, yearly checkups with a pediatrician are a great idea until the age of about 6-9 years old. Within the first year of visits, keep your doctor up to date on your child's vaccination records and overall health.

If your child is sick at any point, you can book an appointment with a pediatrician. Your doctor will conduct a physical exam, run a few tests, and get your baby back to %100. In serious cases or more specialized circumstances, they can refer you to one of their colleagues.
Is a family doctor the same as a pediatrician?

Although your family doctor has the general education and qualifications to care for children, pediatricians are specialized in the care for infants, children, and adolescents. The field of pediatrics is much different than general medicine. The anatomy of an infant is, of course, different from that of an adult. That being said, you should book annual checkups with both a pediatrician and your family doctor. After the age of 18, your pediatrician will no longer care for you so it's important to have a strong connection with a family doctor.

If your child has more serious health problems such as cancer, lung disease, a heart condition, or diabetes, you need to regularly see a pediatrician to ensure your child is properly cared for.

We welcome you to give us a call or make an appointment with one of our pediatricians through our website. We serve patients from Kirkland WA, Seattle WA, Shoreline WA, Lake Forest Park WA, Kenmore WA, Woodinville WA, Mountlake Terrace WA, Woodway WA, Edmonds WA, Lynnwood WA, Bothell WA and Lake Washington WA.